Whether stalking elk in the wilds of coastal Oregon, snapping photos of wolves in California's Lassen County or leading photography and filmmaking workshops in the field, Morgan "Mo" Heim goes to great lengths to share stories of conservation.
Once on track to be a marine biologist, she pivoted when she began to learn more about various environmental issues — like the Elwha Dam removal and restoration of the Elwha River in northwestern Washington — and how they affect people and wildlife. She pursued a master's degree in environmental journalism, eventually launching a career as a photographer and filmmaker.
"The reason I'm drawn to storytelling is because it's taking science, it's taking culture, it's taking natural history and it's putting it all into context with one another," says Mo. "It's helping us find that kernel of truth at the center of it all — and it's not just one truth either. What are we going to choose to care about and why? How can people relate to something that they might not want to pay attention to because they're busy with other things?"
A shy girl, Mo took refuge in her "own little daydreamy world of imagination" and found comfort in the rabbits, birds and other critters that scurried around the woods behind her East Coast home. "The natural world has always been a very mysterious thing to me, and I just want to know what's going on underneath it all," she says. "I wouldn't want to not basically spend every waking minute I have trying to understand what lies within it." Right after high school, she headed to Seattle for college and has made the West Coast her home ever since.
I think about what life would be like, if all these animals disappeared; it would be like the light had gone out on Earth.
Mo and her husband live in Astoria, Oregon, a place they had never been to before they moved there. It beckoned nonetheless, with its enclave of Victorian homes and rugged, windblown beaches, rivers and massive coastal range — a convergence of features that draws an abundance of the wildlife she loves to film and protect. "We just fell in love with this town," she adds. "Now it's just a matter of, how much can we explore?"
Mo also appreciates the perspective that comes with the location's sometimes-unforgiving conditions and churning Pacific waters. "It's just a reminder of how small you are — in all the very best ways," she says. "It's such a relief to feel small … you get to put all your attention out there at the things that are important."
Mo crafts visual stories about the natural world in a way that people can relate to. She says, "I'm always looking for that perfect coming together of the brain and the heart — and the funny bone, whenever possible." Her projects draw viewers into environmental narratives to not only educate, but to also spark personal and emotional connections to wildlife and their environs.
"The really important thing is that we get away from this idea of an 'othering' of nature … [that] you have to leave it completely pristine and preserved with no impact whatsoever," she says. "It's more about: How do we live together in this ecosystem and try to limit our harm? How to do it smarter, how to be better and more in tune with everything that is going on."
Mo's work involves long days off-trail, tracking prints, scat and other signs of wildlife, and often sitting still, listening for animals to reemerge after her human noises have silenced. "There's just a lot of search and wait," she says. "I think you just have to enjoy the process, and it's not always about finding the animal … it's so often about being out there and getting to know where these animals live."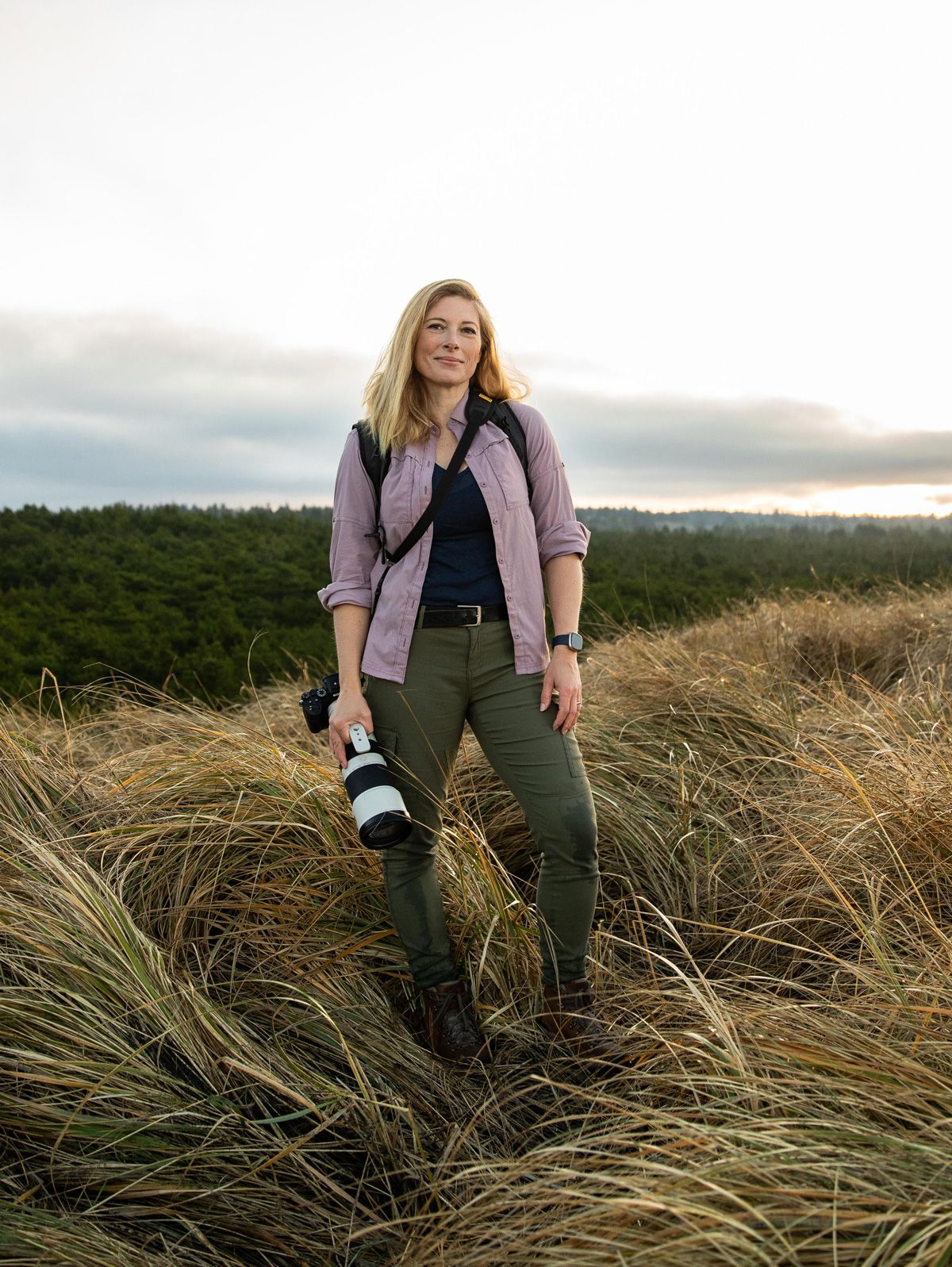 She also sets up camera traps triggered by a motion sensor, enabling her to capture images of some of the more elusive creatures out there: endangered fishing cats in Thailand, mountain lions in suburban Colorado, Pacific fishers in Yosemite, bison on the prairie and more. "Wildlife has taught me to listen," she explains. "It's taught me to tread carefully … I feel like I'm learning so many different things."
No matter how she gets the shot, she imbues her passion for her profession in all of her films and photography. "I think I was born with this absolute awe and wonder at what nature provides in the world," she says. "I think about what life would be like, if all these animals disappeared; it would be like the light had gone out on Earth. That's a big reason why I do what I do — because I don't ever want that to happen. It would break my heart."
She hopes to continue to inform people about places and wildlife outside of their day-to-day experiences, and she also wants to inspire others to get involved and tell their own stories. "It's really easy to think that saving these places and going to these places and doing these things is something that's reserved for a special group of people," she explains. "If you have an interest in doing something good for the world, I want you to go and do it."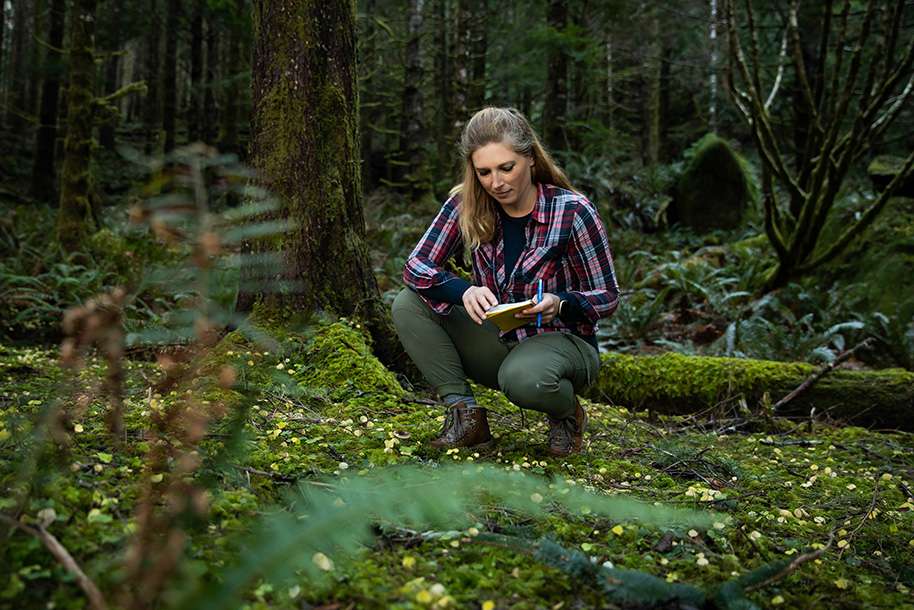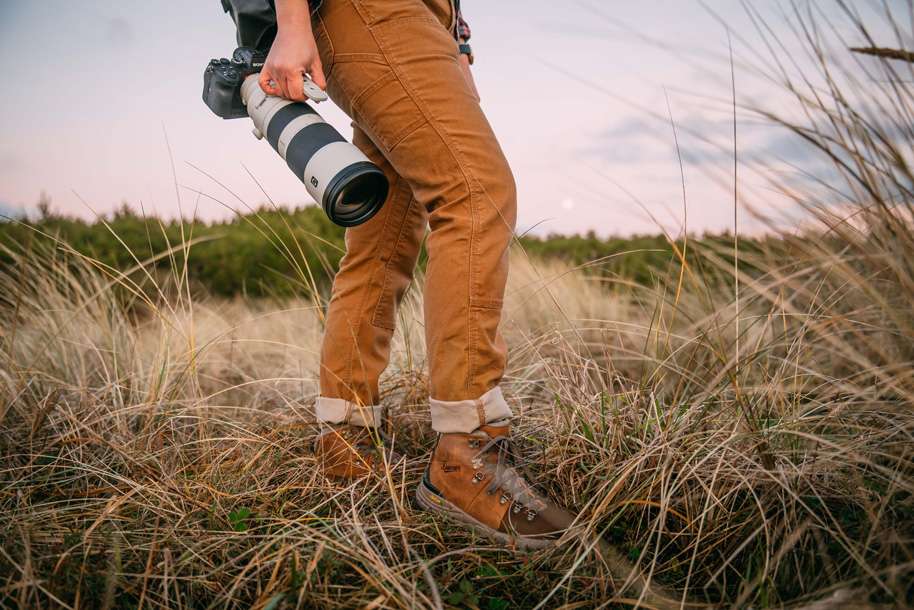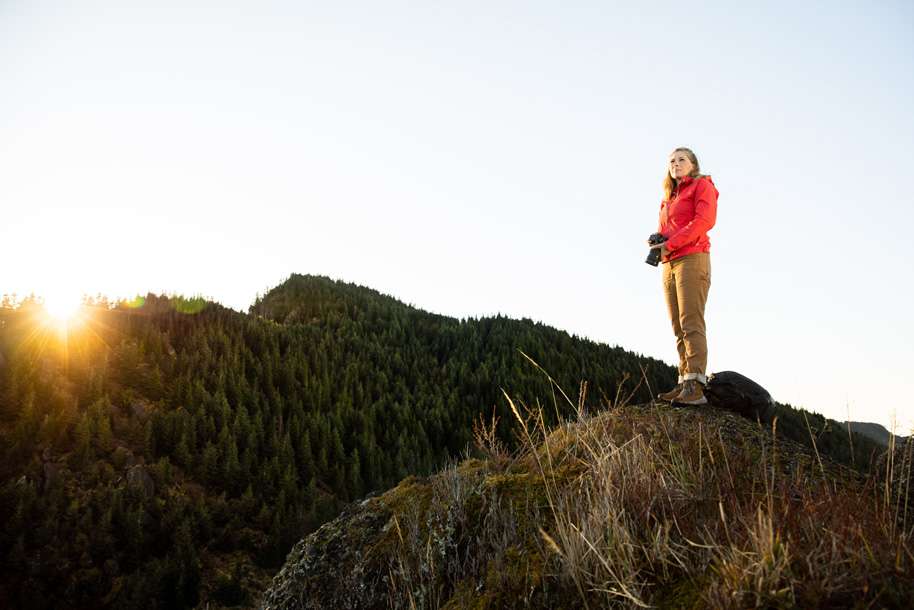 Continue Reading