Every September, kindergarten teacher Kimber Cross greets a new class of 5-year-olds, and first things first, she explains that she was born with a limb difference.
She tells them it's a condition called terminal transverse limb defect — her fingers stopped growing in utero — and though it's different, her right hand, which she calls "righty," doesn't stop her from going after the things she wants to do. One of those things is alpine climbing, and she often shares photos and stories of her weekend adventures scaling ice with her custom prosthetic.
"I absolutely want kids to look past the limitations that society would put on them or that they would put on themselves," says Kimber. "That representation piece, I think, is so huge for kids to see … I want kids to look beyond perceived limitations."
Born and raised in the Pacific Northwest, Kimber grew up in Graham, Washington, in the shadow of Mount Rainier. After earning her master's degree and teaching for a time in Kansas City, she'd experienced one too many hailstorms and tornado warnings when she decided to run back to the "PNW drizzle."
It's brought me to this place of freedom that I didn't know the first three decades of my life. Every time I'm using the prosthetic, it is truly an act of freedom for my heart.
She now lives in her home state, in Tacoma, where she teaches and enjoys views of the entire Olympic range and the Puget Sound from her studio apartment. "What keeps me in the Pacific Northwest is definitely the mountains and the access to water," she says. "I love all the volcanoes — and climbing them season after season."
Kimber wasn't always an outdoor enthusiast — though witnessing her ascend a vertical frozen waterfall would make anyone think differently. Nearly six years ago, at the age of 29 and after a particularly rough breakup, she sought solace in the outdoors. "It's been such a healing experience. I didn't expect the level of confidence and the level of returning to myself as a whole person," she says. "The mountains gave me my confidence, my worth and my ability."
With some trepidation, she began to immerse herself into the climbing community and joined the Tacoma branch of The Mountaineers, a volunteer-led nonprofit that mobilizes people to connect with the natural world through events, education, advocacy and more. She's now the first adaptive climb leader in the organization, instructing fledgling climbers on their first attempts up rocks and volcanoes.
"I definitely had feelings of, 'I'm not worthy, I'm lacking so much, I'll never be fully accepted.' But really that acceptance was me not accepting myself," she remembers. "The mountains gave me a place to become successful in my limb difference. And I have people around me in that community that were like, 'Push yourself, push yourself harder. I believe in you.' Now I feel that I'm worthy because I believe it."
Currently in her third year of ice climbing and her second season of leading on ice, Kimber wears a custom-made prosthetic for her ascensions. "A doctor reached out and said, 'Hey, I hear you need a prosthetic for ice climbing. I want to help you. What is ice climbing?'" she laughs.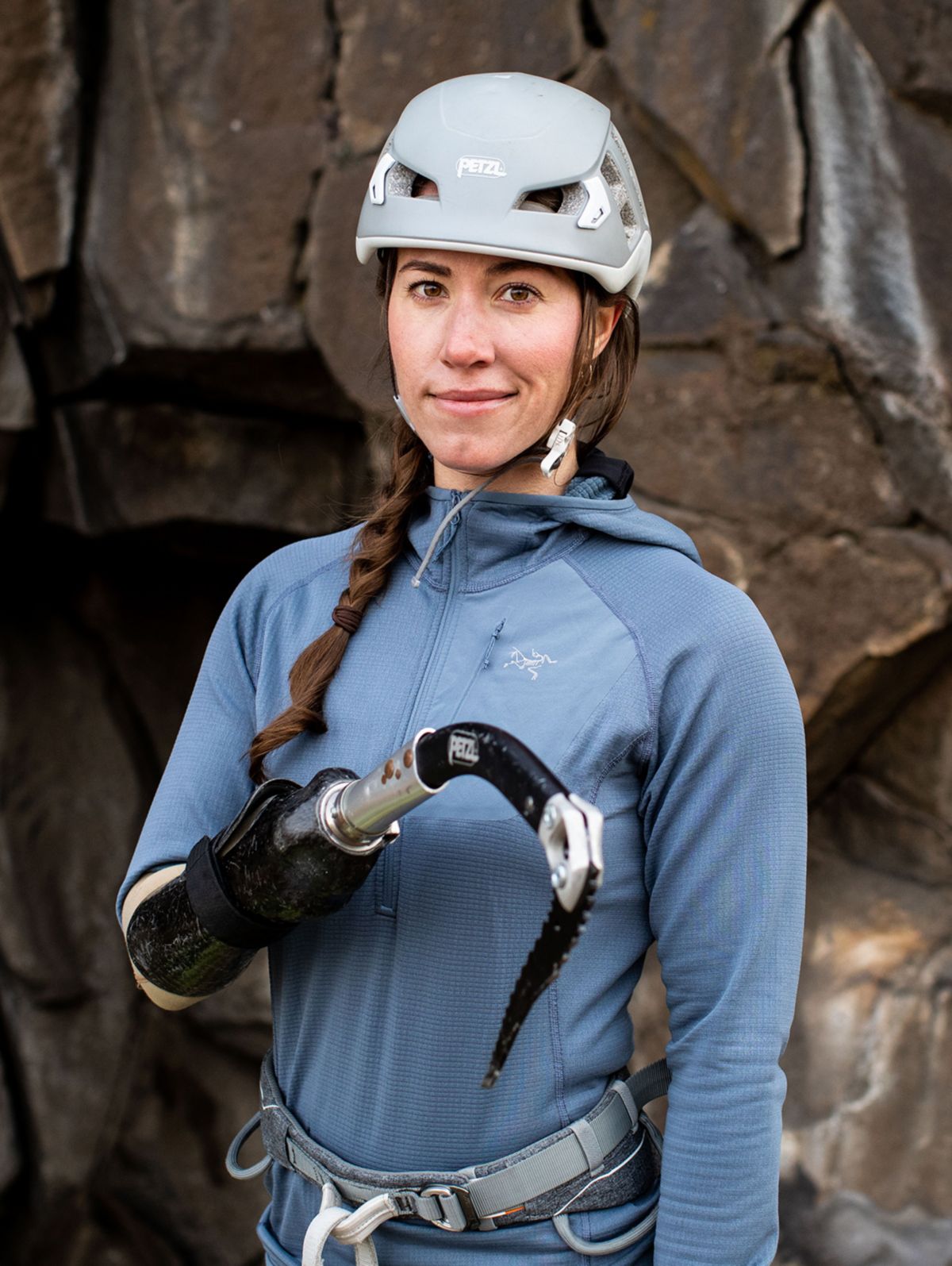 "So, we watched some videos and drew up a plan and created something that didn't exist." The prosthetic took about a year to design and produce, from conceptualization to a final product she can trust with her life. Her first time on the ice with it, Kimber was overcome with a wave of conflicting emotions. "I felt suddenly the doors swung open," she says of climbing with the prosthetic, which ironically works better as the ice gets steeper. "And yet at the same time, I felt more disabled than I ever had because I couldn't do this sport without it."
Even as a kid, she had never let her limb difference keep her from anything, including team sports, and she was so adept at hiding her right hand that most of her peers didn't even know she had a limb difference.
"I did all the sports. I did everything, except I still carried this shame," she remembers. "In ice climbing … I can't hide it. And it's brought me to this place of freedom that I didn't know the first three decades of my life. Every time I'm using the prosthetic, it is truly an act of freedom for my heart."
Climbing has taken Kimber to places throughout the country, like Washington, Oregon, Utah and Montana — Hyalite Canyon is a favorite — but she hopes to someday tackle the frozen flows of Canada as well as routes in Patagonia and New Zealand. She says, "If you don't quit, you win," a mantra that drives her.
"When I am out in the mountains, I feel powerful and I feel humbled," she explains. "It creates this excitement for life and purpose. And then going back into the classroom, I feel whole." Kimber plans to keep pushing herself and pursuing her passion for the rest of her life. Of course, as an educator, that means sharing her experiences with her students — and others.
"One of my really close mentors always says to climb hard, love harder," she adds. "And that is what I want to leave as a legacy."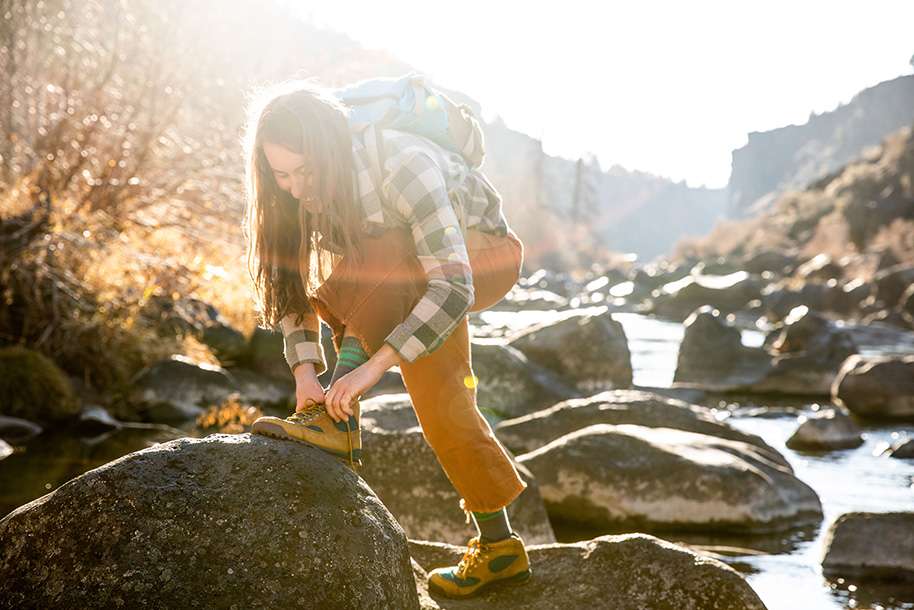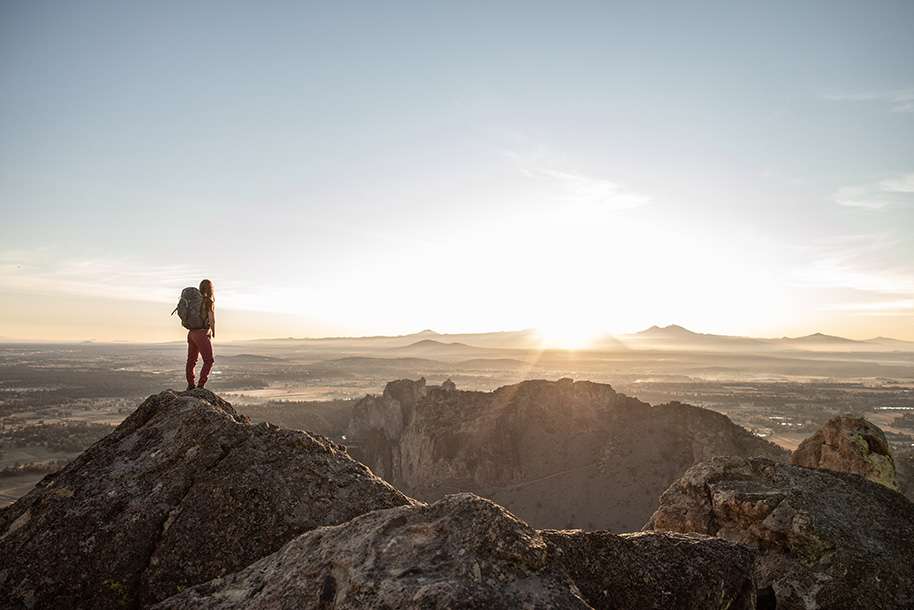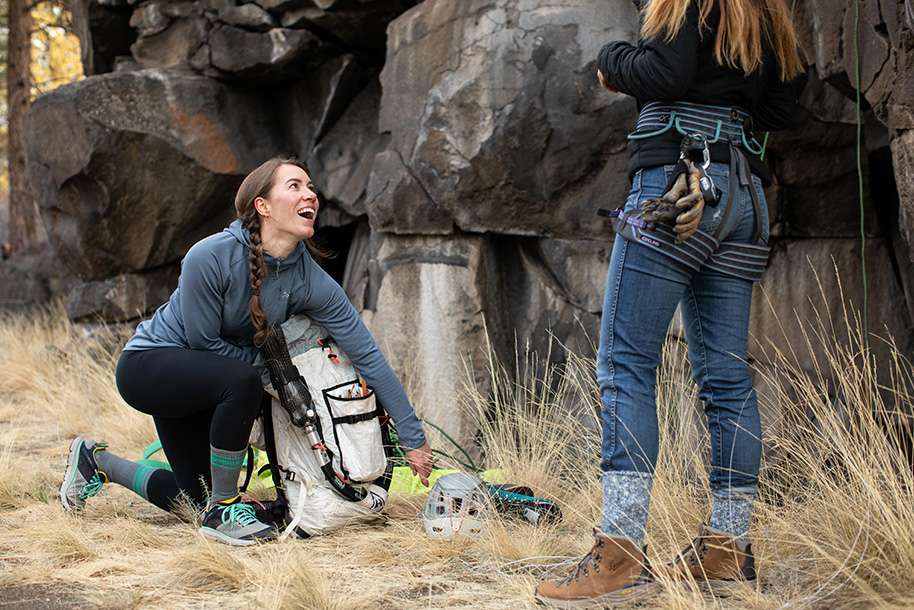 Continue Reading