With sweeping views of the Cascades, grasslands and fields of grazing cattle, the pocket of land that Erin Eaton calls home is on a working ranch located south of Ellensburg, Washington. For the last four years, Erin and her husband, Kyle, have lived on their family's property, building a home, raising and training animals and working to conserve the shrub-steppe habitat of the ranchlands.
But even with full days tending to the land and her menagerie of pets and livestock, she still manages to work full time with Trout Unlimited — a nonprofit that protects and restores fresh-water streams, rivers, watersheds and ecosystems. "I'm proud of the life that we have built," she says. "We have built so much with our hands. The property that we live on, we broke out from absolutely nothing."
Erin is no stranger to hard work. She has always loved horses, but while growing up in Sammamish, Washington, her family didn't have enough space to keep them. She met a couple who was willing to let her work on their property in exchange for riding, so every day after school, she'd take the bus through her one-stop hometown to do her daily chores.
"I'd spend my entire evening working, riding and cleaning, and my parents would pick me up on their way home from work," she says of the experience that sparked her equestrian passions. "You fall in love with the space and the lifestyle that surrounds having a horse, so it was the horses that drew me in. Moving hay, fixing fences and cleaning pens was a part of being there, and I got to learn very early that it requires work if you want to have some fun."
You fall in love with the lifestyle that surrounds having a horse, so it was the horses that drew me in. Moving hay, fixing fences and cleaning pens was a part of being there, and I got to learn very early that it requires work if you want to have some fun.
She eventually moved to Ellensburg for college and graduated with a degree in biology, specializing in ecology. "I've always been drawn to the outdoors, but it was with that degree that I wanted to do more," she says. Now, she works for Trout Unlimited as a project manager, doing instream flow and habitat restoration projects. "A lot of the streams and tributaries around here are limited in flow because of over appropriation for irrigation," she explains. "What we do is try to restore some of the natural flows in the creeks, which helps the fish populations."
In the Kittitas Valley, water is in particularly high demand — whether for municipal use, irrigation, livestock or keeping the streams flowing — and balancing the community's needs while also maintaining the health of fresh-water sources is a constant challenge. "We're really fortunate in this valley [because] many people are well-educated when it comes to water rights," she explains. "They're very open minded and willing to listen and to try, which makes a huge difference in being able to get projects done."
Back on the ranch, the Eatons have done some of their own restorative work on the property's waterways. "In 2003, the family worked with local organizations to do an irrigation efficiency project, which took them from damming up the entire creek to just pumping from the creek," Erin explains. "What that did was open it up so the salmon and steelhead could actually enter their old spawning habitats."
The project also included fencing the cattle off from the water in order to restore the surrounding riparian zone, which has flourished in the years since. "It's a really nice habitat with everything from Woods' wild rose to cottonwoods, willows and aspens," she says. "It's very picturesque, but it also serves a purpose: It shades the creek to help keep the creek temperatures down."
Erin's perspectives on conservation also extend to the land, and she and Kyle do the hard work to put their ideals into practice. "Most of the public views conservation as untouched land … the wilderness, the forests, the sage grounds that haven't seen anything in hundreds of years, but conservation can mean something else," she explains. "And that's the farmers and ranchers working on the land and maintaining it in a different way — checking the soil health and being able to produce something off of those fields every year, whether by grazing or by growing a crop."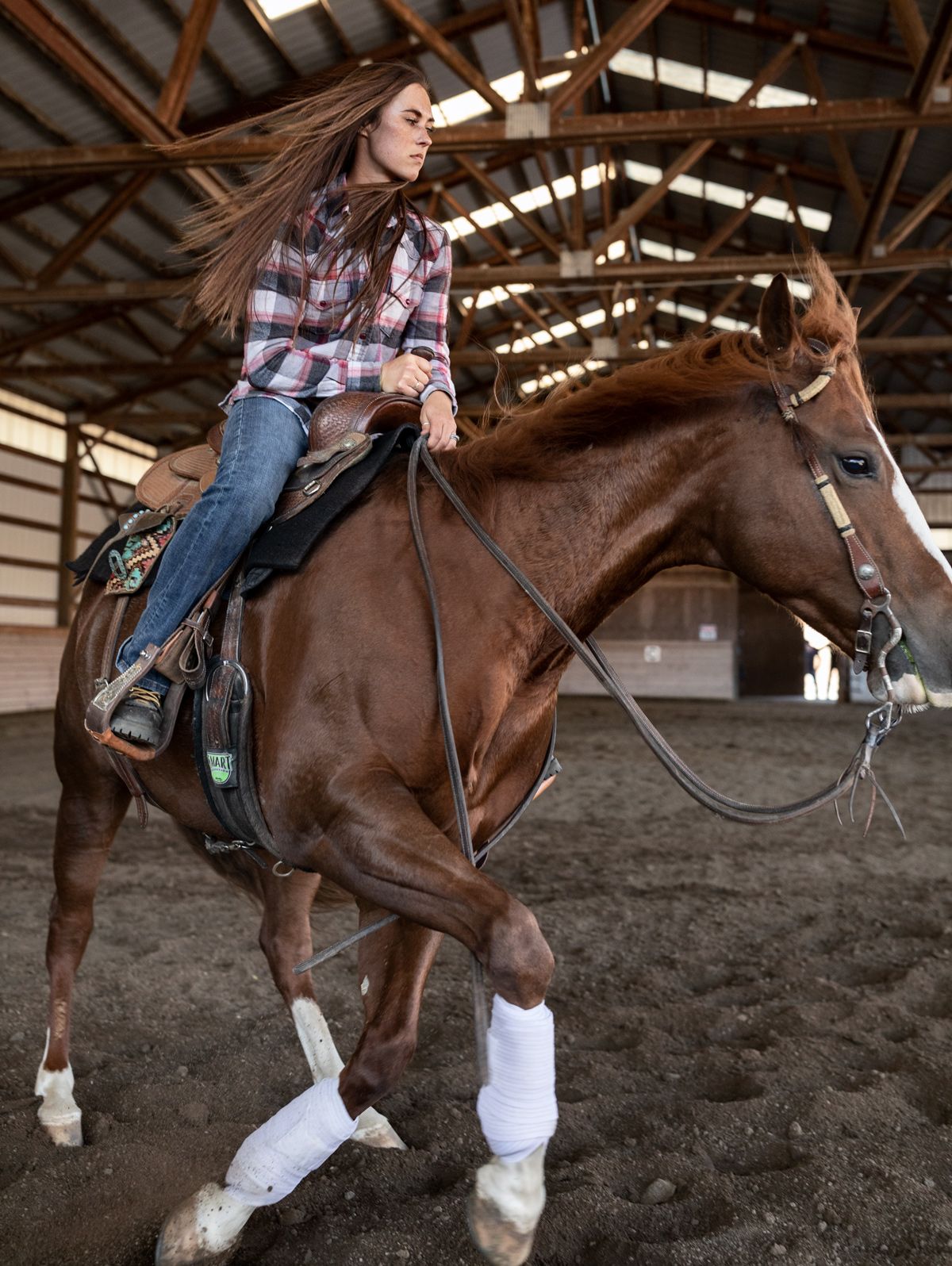 Erin emphasizes the importance of maintaining a connection to our sources of sustenance. She not only raises animals on the ranch — including sheep, chickens, pigs and cows — but when time allows, she and Kyle also like to harvest wild game. With the property's creek thriving, fishing and duck hunting are right out their back door, and they hunt mule deer in the nearby sage grounds.
"Everything that's in our freezer is something that we have raised," she explains. "And that makes me really proud. I get to know exactly where my food comes from." In addition to fostering livestock, they also breed and train Labradors and maintain a hobby herd of nine Texas longhorn cattle. Still, Erin "lives for" her horses, and she competes in horse cutting — ranking 18th in the world in 2019. She laughs, "I have more hobbies than I do time."
Her general philosophy to "get up, work hard and put in the time" began when she was young, and it set her on a trajectory that continues to guide her. Even with her career and an endless list of farm chores, she pursues the passions that initially led her to this lifestyle — from riding to growing, raising and hunting her own food. From here, she and Kyle plan to keep mindfully working the family ranch with the hope that they'll eventually continue its legacy. She says, "There's just something completely satisfying about ending a day working with your hands."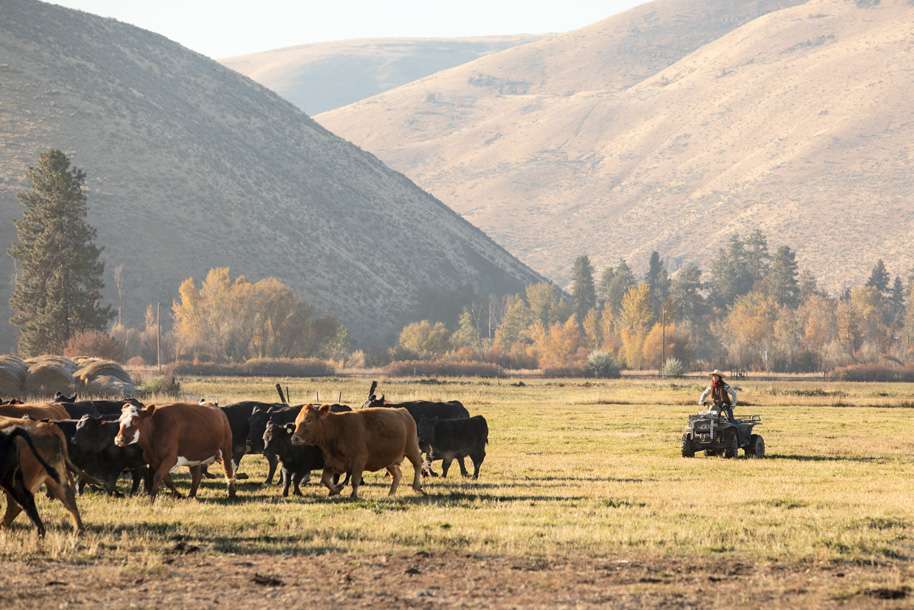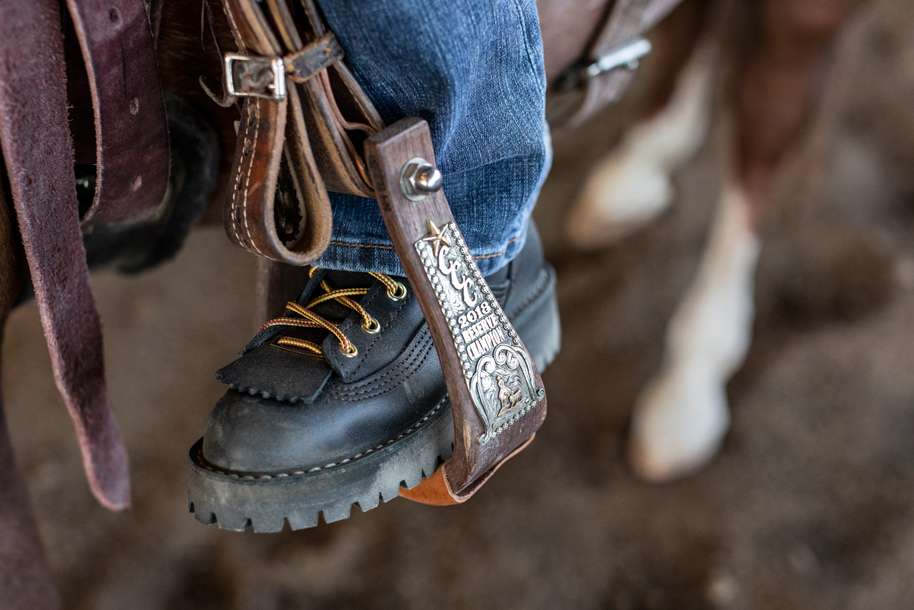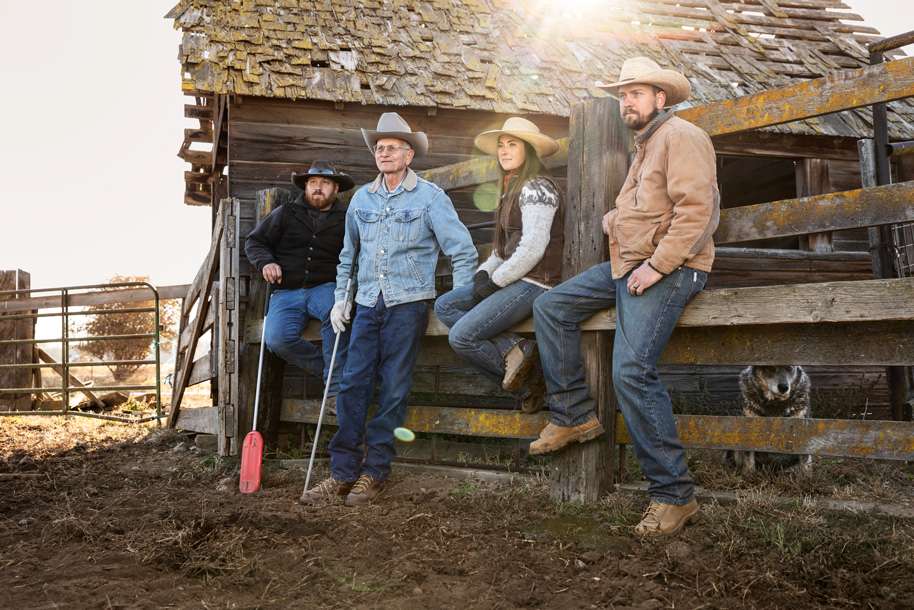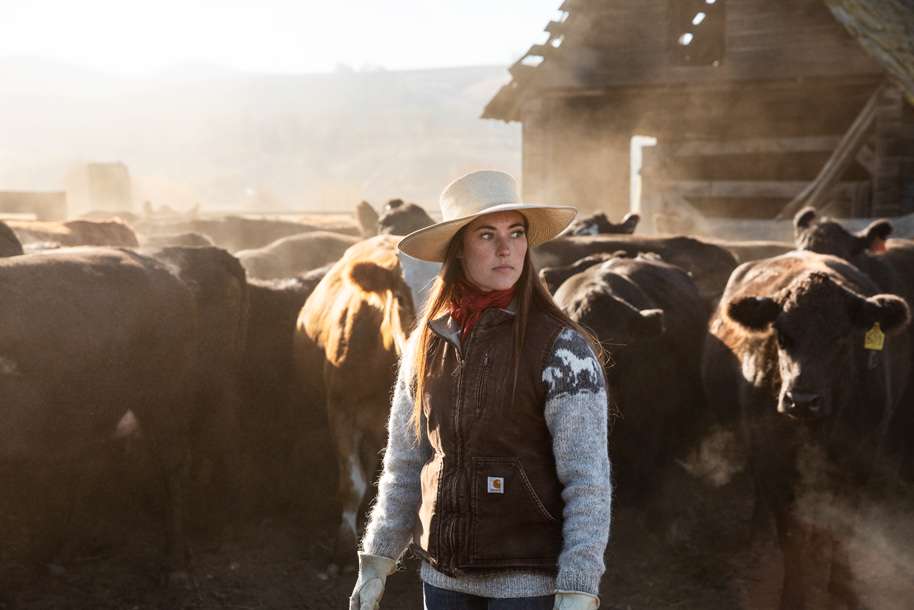 Continue Reading