In the rolling foothills of the Wallowa mountains in far Northeastern Oregon, the dewy summertime grass has a kind of scent that lodged deep in Cory Carman's emotional memory. It's a smell like no other—fresh and earthy and promising. It's the smell of home.
Her great, great grandfather—the German brewer Fritz Weinherd—acquired this parcel of land in 1913, where her great grandfather would eventually maintain a herd of cattle. They drove that herd all the way from Dayton, Washington over two days of riding, a spectacle covered by the local newspaper. The stories even noted how gorgeous these grasslands were.
Cory grew up canning vegetables and riding horses with her grandmother, who was born five winters after that pioneering cattle drive. "She was this great role model," she said. "It just never occurred to me that I couldn't do anything that needed to be done."
I wanted to prove that I could stack hay as well as the boys. And I could, not because I was stronger but because I knew how.
More than anything, Cory's grandmother loved to ride her horse. "She learned to cook as an afterthought to feed the hay crew," jokes Cory. Like her grandmother, even as a little girl growing up, Cory had an iron will. "I wanted to prove that I could stack hay as well as the boys. And I could, not because I was stronger but because I knew how."
In 2003, with a public policy degree from Stanford and a few years of experience on Capitol Hill and in Los Angeles under her belt, she returned to the family ranch. She'd grown up here with her grandparents and uncle living in a house close enough to hit with a pebble, and her great aunt just up the road. Cory came back to recharge for the summer and never left.
Her uncle and grandmother had operated Carman Ranch for years at that point, but Cory could see that chapter was nearing its end. "They were working so hard," Cory said. "They were just keeping things together and they were killing themselves."
As Cory settled back into life on the ranch, she looked around and saw the flaws in the way things had been done for decades— the overuse of fertilizer, the depletion of the soil. She became determined to chart a different course, one built on holistic land management practices, and a firm belief in the value of regenerative agriculture and ecologically responsible local food systems. Carman Ranch, she decided would produce only 100 percent grassfed livestock in a process that would keep the land healthy for generations to come.
Cory thinks a lot about grass. As a fourth-generation rancher, it's her stock and trade. She inherited a way of life and a landscape she loves deeply, and that connection with the land has shaped her way of ranching—a way that both departs from the practices of her forebears and honors the integrity of the native prairie ecology.
Her uncle wasn't thrilled by the prospect of her innovations. "The sense I got from him was like, 'you're the one that's going to blow it,'" said Cory. "'Almost 100 years and this is going to be it.'"
The rising tides of gender equity haven't quite reached the world of ranching and meat production. Cory goes to business meetings where she is assumed to be "the wife"—not the owner. "When I first started, I definitely got a lot of pats on the head like, 'well maybe you should go talk to your husband about that.'"
Nevertheless she persisted in her pursuit of a better way to raise animals. "In the beginning it felt like I was going backwards, like I was actually obliterating all the progress that my grandmother had worked so hard for," she said.
She knew though that healthy soil sequesters carbon. She knew that healthy soil produces nutrient dense food—food for which people are increasingly willing to pay. So, she overhauled practices to restore that gorgeous prairie that drew her great, great grandfather here in the first place.
"Healthy soil isn't stuck together like clay, also not sandy, but that in-between texture that means it has some structure," said Cory. "There are typically lots of worms and lots of roots. You can see the fungal matter, and the smell is sort of musty." Acres and acres of that kind of soil is her legacy, and her uncle—now among her biggest boosters—scoops it up in his hands and marvels at the improvement.
Cory believes that beef, like coffee or wine, is an agricultural product inextricable from terroir. "It's a reflection of the place where it's grown," she said. "The flavor profile is based on the minerals and the nutrients in the soil that's producing the grasses. As we think about the type of food that good biology and good ecology produces, you can't just take this cookie-cutter, old- fashioned view of what quality is."
Fifteen years since returning to her family's land, she's emerged as a leading voice in how progressive ranch management can anchor a robust and responsible regional food system. Cory chose an unlikely path and it's rarely been easy going, but raising her three kids here has been a gift, she says.
"There's the way the sky looks in the summer or when the storms come in August," said Cory. "And then in the evenings when you can see the Milky Way and the stars, it just feels like how it should be."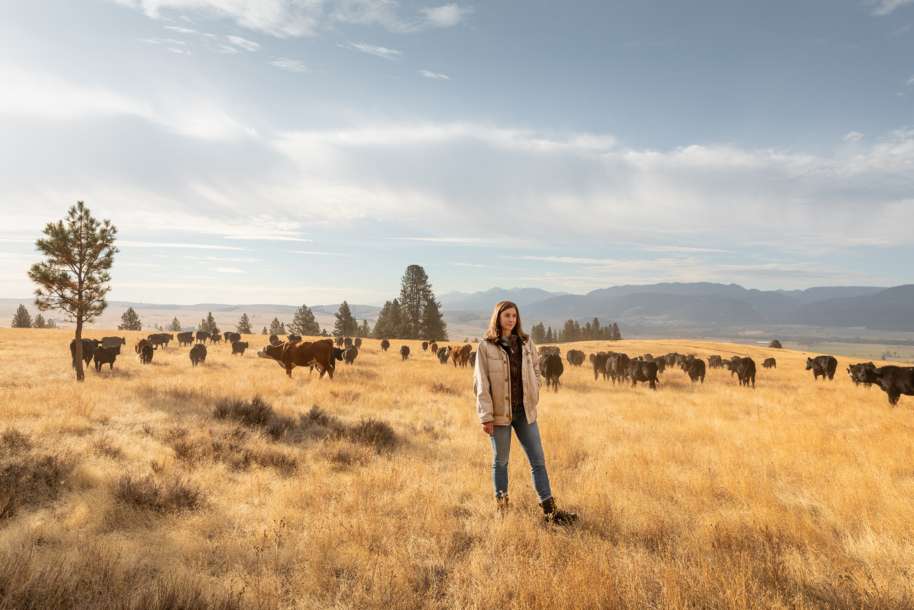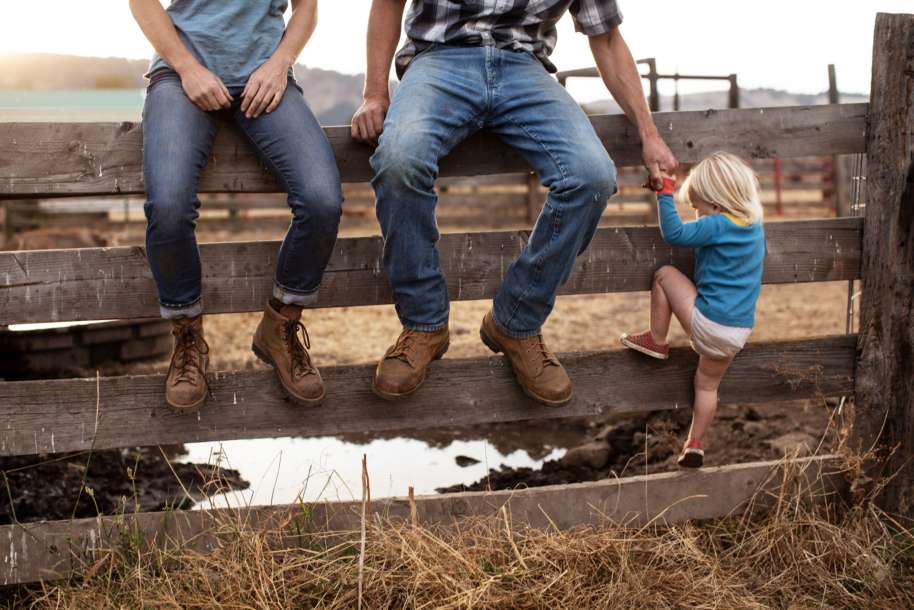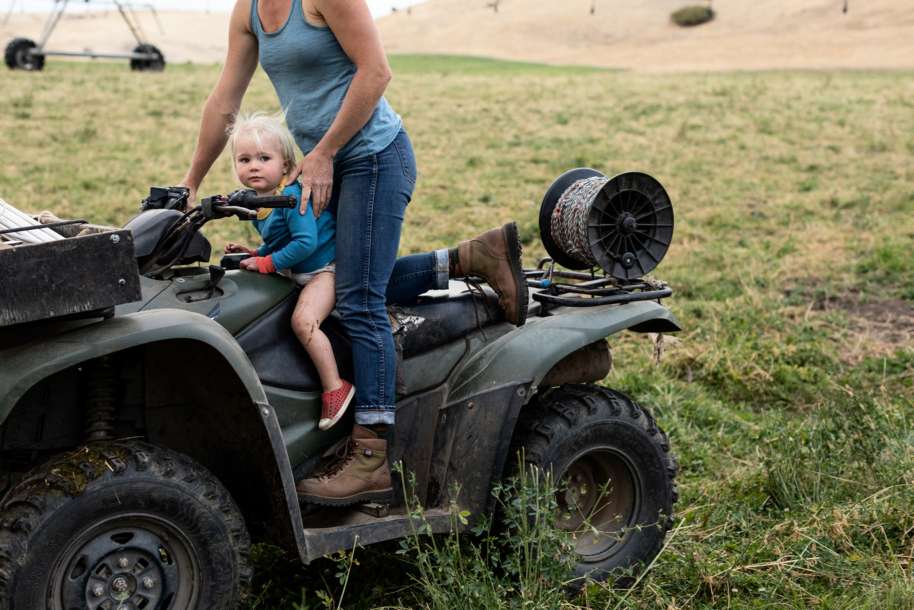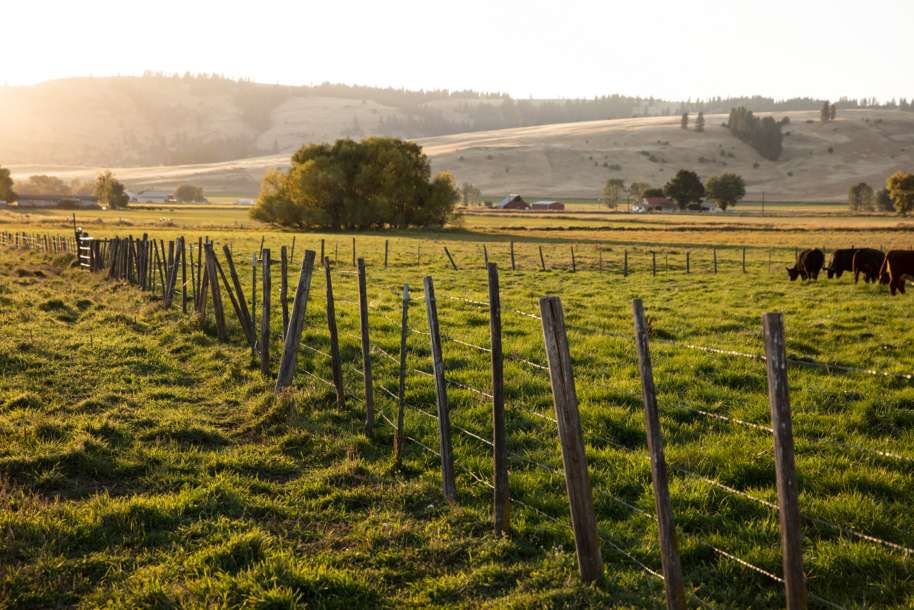 Continue Reading