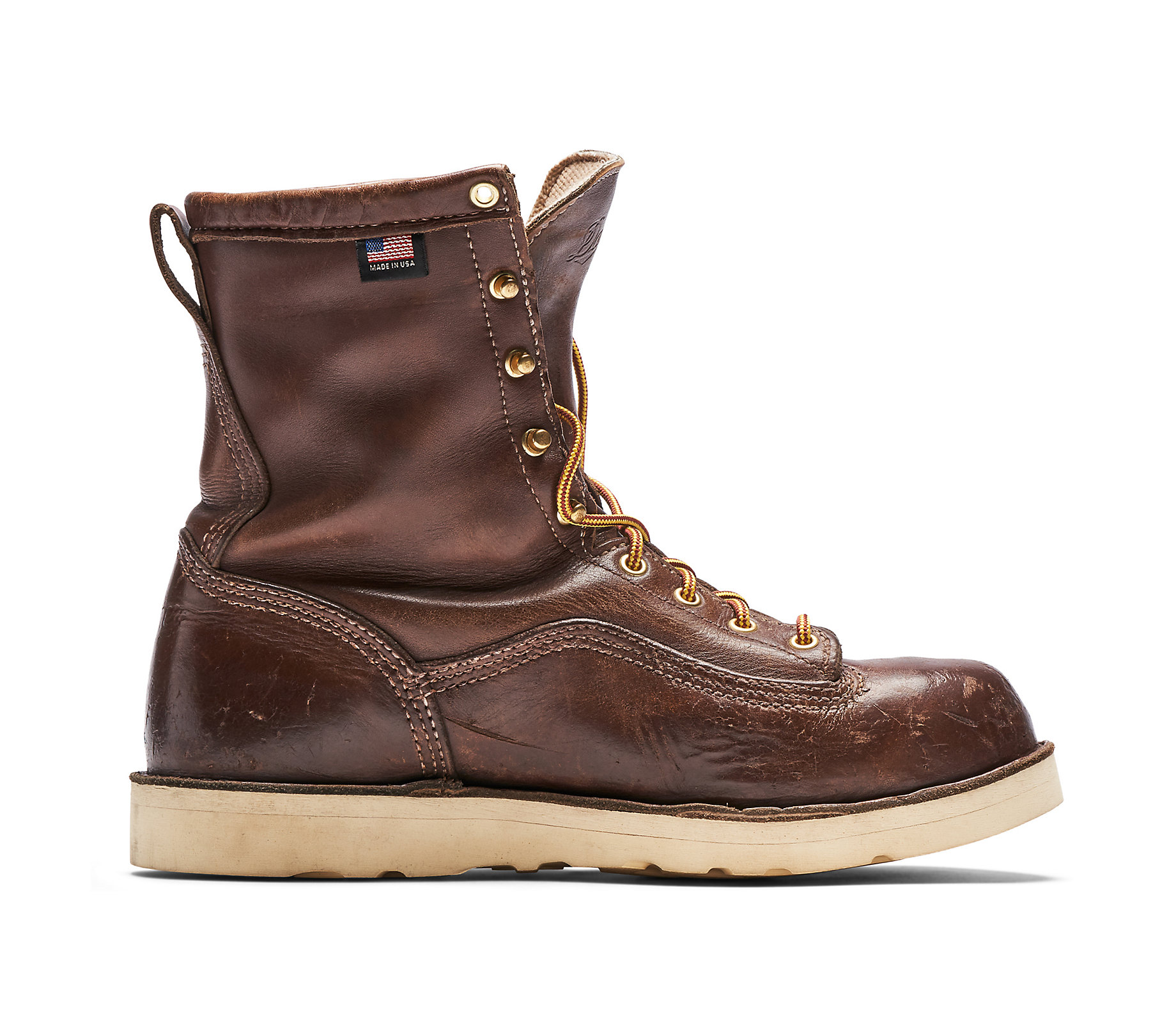 Recrafting
Better than new, because they're yours
We build our boots to last, but after years of heavy use even the highest quality materials can wear out. Don't worry — we have an entire team dedicated to Recrafting well-worn Danner boots with new components here in Portland, OR. These craftsmen can often put your boots back together even better than new: uniquely yours and ready for countless miles and memories to come.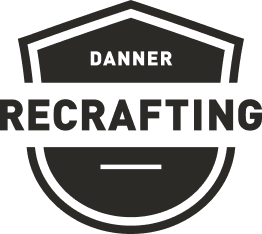 How It Works
Our Recrafters rebuild your boots by hand
FAQs
Danner Recrafting provides you with an option to extend the life of your boots and keep them out of the landfill. Recrafting results in a pair of boots that already fit the anatomy of your foot and stride but with brand new components.

The type of construction and condition of your boots determines whether we are able to accept them for Recrafting. Due to the duress on the leather during the recrafting process, it is crucial the upper leather portion of the boots be free of holes and other significant cracking.

Start by inspecting your boots for holes in the leather, as well as worn down or cracked welts and leather rot. Deficiencies in any of these areas may disqualify your boots for Recrafting. Any hole in the leather will make a boot ineligible for recrafting.

Construction Styles Currently Accepted:

Stitch Down - When you look down at your boots, there is stitching all around the outside perimeter with no gaps. You can confirm if a given style is Recraftable by referring to the Specifications section on a boot's product detail page. Please contact us if you are unsure if your boot is eligible for recrafting.

Common styles include: Mountain Light, Danner Light, Mountain Pass, Acadia, Bull Run, Danner Ridge, Elk Hunter, Marine Expeditionary Boot, Quarry USA, Rain Forest, and Sierra.

Depending on your package choice, your boots may feel a little snug when you get them back. Over time, your original liners wear down and when they are replaced with brand new liners they will initially feel thicker. Please allow up to 2 weeks of wear for your boot components to begin to relax and break in.

We are able to stretch the leather upper across the ball of the foot up to one width size. We cannot stretch safety toes, the toe box, the heel or in a lengthwise direction.

Squeeze the outside of the heel of the boot from the sides. If the boot compresses, the heel counter is likely broken and will need to be replaced.

Unfortunately, we are unable to remove or replace a Safety Toe.

Unfortunately, we are unable to patch or replace leather on any of our boots. Also, we cannot replace Denier nylon side panels.

Boot insulation can be replaced but not augmented. The shell of the boot can only accommodate the original level of insulation value. Increasing or decreasing the insulation impacts the size and fit of the entire boot.

The most critical responsibility of owning high-quality Danner boots is leather care.

Clean your boots regularly with a medium bristled brush and cold water. Please remember to remove and clean under the laces and thoroughly clean the welt (the piece of leather that runs along the entire outsole of the boot). Once the boots are free of debris and dirt, let them dry.

After they've dried, condition the leather and wipe off the excess with a clean towel. Keeping the leather soft and moisturized will minimize damage caused by drying, aging or cracking.

Please check out our boot care page for our current Boot Care product offerings.

For our Recrafting services, the work we perform will remain under warranty for 3 months from the date of completion. The warranty is only applicable to components of the boot that were specifically rebuilt during the Recrafting work. For instance, if you purchased a resole package and the sole starts to peel away from the boot after one month upon receiving them, we would be happy to bring them back for an evaluation. Please give our team a call directly to coordinate the next steps: 503-251-1100 ext. 2311.
Testimonials
They've been my favorite boots since the day I was issued them almost twenty years ago, and I see no reason why they won't go another couple of decades now that you've worked your magic.

They've carried me over nasty terrain in VA, NC, SC, GA, FL, TX, OR, PR, Guam, and a few foreign territories. I've already put miles on them this deer season and they feel just like they should.

– Chris Stumpff

I got my boots today, and I wanted to extend my sincerest thanks for taking care of my boots. They're probably far from the worst shape you've ever seen, but between this pair and the ones before them, they've seen many a mile and adventure.

Thank you so much for extending the adventure.

– Christian McHugh

I just received my boots and they are stunning! I am blown away by the craftsmanship and skill as well as the time put into making my boots trail ready.

I've always recommended Danner, but now am even more inclined considering the skill and passion you and your team has. It speaks volumes. Thank you for all you do.

– Gabrielle Murray

I received my recrafted boots today and they look great! The stitching around the perimeter of the sole and the way the new liners were installed really caught my eye. The attention to detail and craftsmanship is excellent!

Thank you for giving new life to the boots I bought in Houston almost 30 years ago.

– Scott Sefton

I just wanted to thank you for the fine work you did recrafting my boots. Those boots were my "first" high quality hiking books. My mother purchased them for me as a high school student in the late 80s. They have been around the world, above 10,000 feet, on glaciers, on the top of Mt. Washington in the winter, etc. I am so happy I can now go to those places with my children wearing my boots.

– Angus McCollum